Last night, @WondaMusic's Jerry Wonda hopped on Twitter to answer your music questions and to give some insight into the work of a multi-platinum producer! Questions ranged from technical to more abstract thoughts about how the producing game operates today. Let's revisit some of the highlights...
---
@EDAYEBK: @Princewonda are you rocking the Maschine next to your MPC3000?
@Princewonda: yes! i love it....i use it everyday at platinum sound BAABYYY! always got the best equipment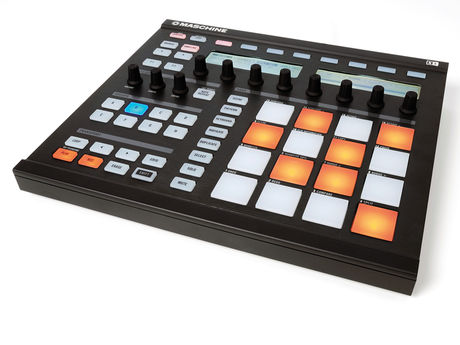 The Maschine is a Native Instruments product that combines the capabilities of a pattern-based sequencer, professional sampler, multi-effect unit and VST/AU plug-in host with tactile control. Overall, the tool is a strong way to integrate computer based production with the creativity of an MPC (MIDI/music production center).
The MPC3000 is a model of the original MPC electronic instrument by Akai. The MPC was created to serve the function of a drum machine, providing the user with the sequencing capabilities of MIDI and the ability to use one's own samples. The first such product from Akai was released in 1988, and the MPC3000 arrived in 1994 with expanded features. Some notable upgrades from the previous MPC60 were 16-bit 44.1 kHz stereo sampling, filters, effects, and increased memory.
---
@nadiyaT2 We all know @wondamusicis highly selective and mostly work with top notch clients, when do you make the exception?
@Princewonda: @nadiyaT2 raw talent baabyyy! when @wondamusic is blown away by genuine talent we cant say no!!
Jerry Wonda has worked with a virtual who's who of the Hip-Hop, R&B, and even Pop worlds, from Justin Bieber to Wyclef. Wonda's love of music of any genre comes through in his broad range of production styles.
Most recently Jerry has been working with up and coming rapper Yfame, a conscious hip-hop lyricist, producer, and artist. You can check out his latest single with Sean McGee below:  
---
Don't forget to check out the weekly Q&A with Jerry Wonda next Thursday at 8pm on twitter @Princewonda! Until next time BAABYYY!